News & Blog
News stories from the Chamber and related news are listed in the table below
Edinburgh best confirmed as a member of UKs curry elite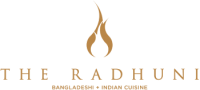 Midlothian Restaurant The Radhuni has again been voted one of Britain's elite curry restaurants.
The 120-seat restaurant in Loanhead has been shortlisted in the British Curry Awards which will be presented on 25 November at a gala dinner at the Battersea Evolution in London.
Last year Radhuni was named among Britain's top 100 curry houses - the so-called 'Hot Hundred' - in the same awards, whose aim is to 'raise standards and boost the profile of British curry cuisine throughout the world'. Organisers say the Awards' ceremony reaches a worldwide viewing and listening audience of more than 430 million.
Previous guests of honour at the ceremony have included three UK Prime Ministers - David Cameron, Theresa May and Boris Johnston.
Habibur Khan, Managing Partner of Radhuni, commented: "The curry sector is reported to be worth around £5 billion to the economy and with more than 12,000 curry restaurants in the UK the competition is always fierce. We're thrilled to have been shortlisted once more and and are looking forward to being part of such a massive event."
Awards won by Radhuni in recent years have included Scotland's Best South Asian Restaurant and Curry Chef of the Year, and earlier this year Best Curry Restaurant in the Edinburgh area.