News & Blog
News stories from the Chamber and related news are listed in the table below
Covid-19 Business Support from Gilson Gray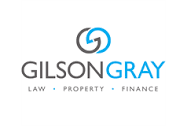 Gilson Gray have set up a helpline for individuals and businesses affected by the Covid-19 outbreak and the subsequent Government measures. If you need advice on employment, corporate, contracts, funding and financing, restructuring your business, or any other business issue please get in touch on 0330 1245 782 or email covid19@gilsongray.co.uk
Employment law: The Chancellor's announcement about covering up to 80% of employee costs if your business has no work for them will be a much needed lifeline for many businesses, but it does come with conditions and it will require changing your current employment contracts. Read more from our specialist employment team about the Job Retention Scheme.
In the face of mounting concern, the Chancellor has also put forward a proposal is to ensure that anyone who is regarded as "freelancers" and "self-employed people" should receive guaranteed earnings. Find out more about protection for the self-employed workforce.
Focus on construction sector: Construction work is definitely work that can't be undertaken from home. Is it essential? Should contractors shut up sites? What are the contractual consequences? We look at construction contracts, force majeure and health and safety
Family: For those currently going through a relationship breakdown the current situation can add yet another level of anxiety, stress and uncertainty. You may think that this is yet another thing that has to be placed on hold. You can't meet with your lawyer, you can't progress or raise a court action. Is the only option to sit and wait until the worst is over? Family law specialist Denise Laverty talks you through the possibilities of online mediation.
There has been some debate and confusion around children and impact of the current situation on parental contact. Read more about the impact on contact.
Call our helpline for advice 0330 1245 782 or email covid19@gilsongray.co.uk on any of these – or any other – issues or challenges you may be facing as a result of the current situation.