News & Blog
News stories from the Chamber and related news are listed in the table below
Coronavirus Support for Business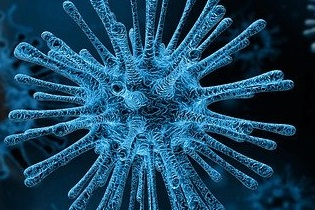 As the coronavirus continues to impact the operations of businesses, learn more about the steps you can take to minimise impact on your organisation and workforce.
Businesses and staff should keep up to date with, and follow, official Government advice, which is available from the following sources:
Please review this information regularly, as it is changing daily.
Mitigating the impact of Coronavirus
As Coronavirus escalates, a number of organisations and lenders are offering support to affected businesses:
COVID-19 Helpline for Scottish Businesses (0300 303 0660)
A helpline providing businesses across Scotland with advice and guidance on COVID-19. Open Monday-Friday, 08:30-17:30
HMRC Helpline (0800 0159 559)
HMRC has a set up a phone helpline to support businesses and self-employed people concerned about not being able to pay their tax due to coronavirus (COVID-19). The helpline allows any business or self-employed individual who is concerned about paying their tax due to coronavirus to get practical help and advice. Up to 2,000 experienced call handlers are available to support businesses and individuals when needed.
£2 billion financial support, Lloyds Banking Group
Under this £2 billion financial support, Lloyds Banking Group's small business customers can access: No arrangement fees for new overdrafts or overdraft limit increases and no arrangement fees for new or increased invoice discounting and finance facilities. In certain circumstances, repayment holidays to be provided, to those businesses impacted the most (subject to individual agreements). All customers with a dedicated Relationship Manager will be contacted to discuss their financial needs
RBS support for business
Royal Bank of Scotland have outlined £350m of Working Capital Support for those businesses that will see disruption. They have also extended existing Growth Funding package to support SMEs who have been impacted by the outbreak either directly or through supply chain problems.
Barclays support for business
Barclays PLC is working with smaller business customers seen as being at-risk, with 12-month capital repayment holidays offered for SMEs with existing loans over £25,000.
Statutory Sick Pay
Will be temporarily available to those who are advised to self-isolate and people caring for those within the same household who display coronavirus symptoms and have been told to self-isolate. A new style Employment and Support Allowance and Universal Credit will be available to those that are not entitled to Statutory Sick Pay. For businesses with fewer than 250 employees, the cost of providing 14 days of statutory sick pay per employee will be refunded by the UK government in full. This will provide 2 million businesses with up to £2billion to cover the costs of large-scale sick leave.
Other steps you can take to plan for and mitigate potential business disruption caused by Coronavirus:
Contingency planning. Review your supply chain. If your business has a site, conducts business or has supply chains in an affected region, there will likely be a direct impact on daily operations. What are your alternative sources; and what is your best stock management approach? Your plan will need to take account of current and potential impacts and manage the specific business risks associated with the disruption, including service delivery and workforce issues.
If your business may be affected by Coronavirus, do you have a plan in place to communicate with customers and clients? Do they need to be aware of any delays, changes in services or opening times?
Step up cleaning and hygiene in your workplace. Ensure surfaces (particularly regularly touched surfaces such as phones, keyboards and door handles) are cleaned and disinfected regularly. Provide guidance on handwashing, and supply plenty of soap and antibacterial sanitiser.
Workforce planning. Is your team able to work remotely if your office needs to close?
You may wish to consider a trial home-working day to check for any issues. Do your staff have the tools to work remotely, or do you need to put measures in place to support with this?
Do you have a clearly communicated policy on what your people should do if they are feeling unwell? It is important to ensure you have a policy in place, and clearly communicated. Staff should also be kept up to date on the latest Government and NHS advice. If they become unwell and present with any Coronavirus symptoms, it is essential that this advice is followed to prevent the potential spread of the virus.