News & Blog
News stories from the Chamber and related news are listed in the table below
Celebration for the winners of Midlothian & East Lothian Business Awards 2023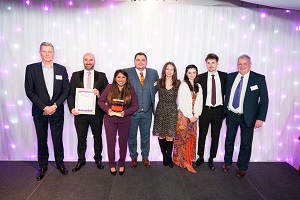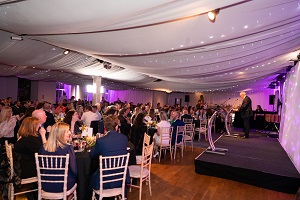 The winners of the Midlothian & East Lothian Business Awards 2023 have been announced at a glittering awards dinner and ceremony at Eskmills Venue, Musselburgh. Despite having to move to a new location a week prior, the evening went very well with nearly 250 business people from across the regions attended the event which was organised by Midlothian & East Lothian Chamber of Commerce.
Chamber Chief Executive, Karen Ritchie thanked everyone who had entered and supported the Awards including sponsors and those who contributed to the success of the event.
She said: "It was fantastic to be able to honour winners and finalists from across the regions, representing a wide range of sectors and industries. Despite some really challenging trading conditions, it was incredibly encouraging to see so many positive applications from business from across the regions – they are doing some great work and we are honoured to be able to highlight that through these awards."
Chamber President, Keith Barbour said, "There is much we can be proud of in East Lothian and Midlothian and while times may be tough, it is clear our business community is fighting fit and meeting those challenges head-on. The business talent on show tonight is absolutely remarkable, as ever. And the judges on the panel this year wanted me to stress that the finalists in each category are all winners.
The 2023 winners are:
High Growth Business of the Year - Sponsored by
Winner: Forth Scaffolding Ltd
Best Innovation in Business – Sponsored by
Winner: Carcinotech
Best Environmental Impact – Sponsored by
Winner: The Premium Bakery
High Growth Business of the Year - Sponsored by
Winner: Land Technology Ltd
Best Community Impact – Sponsored by
Winner: One Dalkeith
Best Family Business – Sponsored by
Winner: East Links Family Park
New Business of the Year – Sponsored by
Winner: HeatFix Scotland Ltd
Micro Business of the Year – Sponsored by
Winner: Brand Satellite
SME of the Year – Sponsored by
Winner: The Door Centre Ltd
Local Hero – Sponsored by
Winner: William Kivlin, Old School Takeaway